We Care About Our Community
We are committed to investing our time in many different organizations in addition to other non-profits that we financially support.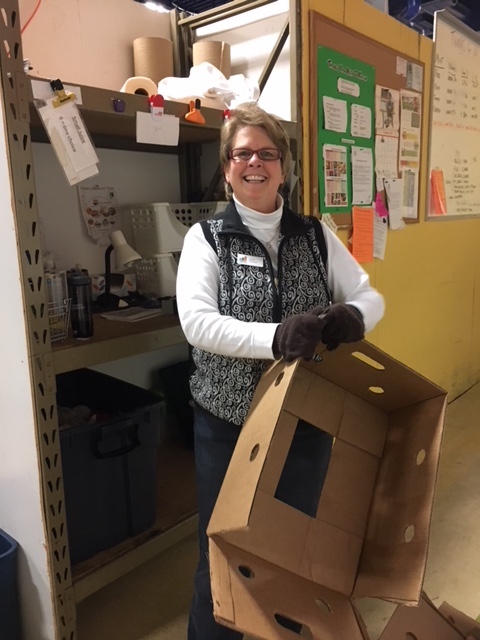 St. Cloud Area Chamber of Commerce - Not only are we involved with the Chamber of Commerce, we have served on board committees and have had 3 associates graduate from the Chamber Leadership Program.
United Way of Central Minnesota - We support this important organization through board involvement and Campaign Cabinet commitments.  We support local programs through our internal campaign and attendance at Progressive Dinner which provides funding for Imagination Library.  Members of our team have supported homeless youth through participation in the Midnight Run and recently, we all competed in the annual New Flyer Bus Pull to raise additional resources for the community.
Catholic Charities - In addition to volunteering to stock shelves at Emergency Services, we sponsor the Benefit Breakfast and support Employee Wellness Initiatives.
Women's Fund - Our company strongly advocates for and supports women and young girls through our commitment to the Women's Fund Advisory Committee and affiliated programs.
Tri-County Humane Society - We all have pets and genuinely care about animals.  We are currently involved through our commitment on the Board of Directors and through our support of the Kibbles and Bits event.
Other Organizations AIS Planning Supports
Affordable Housing for Homeless Veterans
Alzheimer Association
American Heritage Girls
Anna Marie's Alliance
Assumption Home
Big Brothers Big Sisters
Boys & Girls Clubs of Central Minnesota
Boy Scouts
Exchange Club
Girl Scouts
Granite Rotary
Great Theatre
Habitat for Humanity
HELPS International
Paramount Performing Arts Center
Quiet Oaks Hospice
Tri-Cap
Westwood Community Church
YMCA